About The National Decommissioning Centre
The National Decommissioning Centre (NDC) is a £38m partnership between the University of Aberdeen, Net Zero Technology Centre (NZTC) and industry, part of the Aberdeen City Region Deal.
100 offshore platforms and 5,700km of pipeline are forecast to be either decommissioned, re-used or re-purposed over the next decade on the UK Continental Shelf (UKCS). The North Sea Transition Authority's (formally OGA) forecasts the total cost for decommissioning of oil and gas infrastructure in the UKCS at £44.5bn (2022 cost estimate report), down 25% from NSTA's 2017 baseline estimate.  In 2017, NSTA set an ambitious target for the industry to reduce the cost of decommissioning to £39bn by the end of 2022.
Combining industry expertise with academic excellence, the NDC is working in partnership with the energy sector to lead in Research and Development that will support the sector to achieve cost reductions, extend field and asset life, and transform approaches to deliver sustainable net zero decommissioning.
The NDC builds on the world-leading R&D capability at the University of Aberdeen in areas such as decommissioning technologies, predictive modelling, environmental assessment and the economics and regulatory aspects of decommissioning.
Linking industry demand and expertise with academic capability and skills helps create competitive advantage, not only for the oil and gas industry, but for decommissioning challenges in the wider energy sector, for example, in offshore renewables.
The NDC collaborates with R&D institutions and innovation centres across the country active in late life asset management and decommissioning, and partners with fishing, marine, safety and environment organisations in the UK and internationally.
About the Net Zero Technology Centre
NZTC was established in October 2016 with £180 million funding as part of the Aberdeen City Region Deal.
Its goal is to support the energy industry to develop and deploy technology to accelerate the transition to an affordable net zero North Sea.  It co-invests with industry to diversify the supply chain and create a technology led, globally competitive supply chain for our future net zero energy system. It is committed to a culture of innovation and helping to attract the next generation of engineers and scientists to the energy industry.
NZTC invests in partnership with industry, local and national government, and academia to address major energy challenges, working across a range of sectors from renewables to manufacturing. People and technical innovation are at the heart of what we do.
NZTC was created as part of the Aberdeen City Region Deal, a long-term improvement programme to enhance growth, competitiveness, connectivity, infrastructure, housing, and employment into an already successful regional economy.  It has a strong track record of delivery and to date has evaluated more than 1,000 technologies, invested in more than 250 projects, delivered more than 64 field trials, grown more than 25 new companies, and delivered more than 20 commercialised technologies.
The Deal is supported by the Scottish Government, UK Government, Aberdeen City Council, Aberdeenshire Council and Opportunity North East. You can find out more about the Aberdeen City Region Deal on the Delivering for Scotland website.
About the University of Aberdeen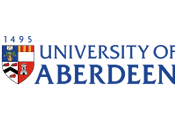 The University is the fifth oldest in the UK, dating back to 1495. Over the past 500 years we have proudly offered students life-changing opportunities through greater knowledge and learning.
Its vast experience in teaching and research – along with our modern, 21st century outlook – enables us to offer the same great opportunities to students today.
This rich heritage, world-leading research and learning excellence has contributed to associations with five Nobel Prize winners.
The University offers a wide range of energy-related degree and research programmes across business, law, engineering, geosciences, natural sciences and computing. A strong interdisciplinary focus makes graduates more work-ready with a wide breadth of experience.
The University consistently strives to move alongside industry, refining programme content and developing new degrees in-line with the ever-changing industrial demand, including the world's first and only Master's degree in offshore decommissioning.