The NDC has invested in a 15KW industrial laser, the most powerful of any in academia in the UK, to develop an underwater cutting solution which could cut costs by 20% and save the oil and gas industry up to £90m.  It is being developed alongside global energy services company Claxton.
The University of Aberdeen has a proven track record in underwater laser applications and by partnering with industry aims to create a technology solution to be trialled on the UK Continental Shelf.
This £2m project aims to design, manufacture and commission a unique, Scotland based testing facility for industry and academic use. In turn, this will allow more cost-effective P&A technologies to be developed, perfected and ultimately de-risked, before field deployment.
The barrier qualification chamber provides the means to pressure test a new or existing barrier material under high pressure and high temperature conditions. The system has been rated to 10,000 psi and 200°C and designed with a high degree of flexibility, ideal for testing a wide range of materials (e.g., cement plugs, resins, thermite, bismuth alloys). The pressure test can be conducted either by pressurising water or water and gas (Nitrogen) in the direction of flow (bellow the plug) or above the plug. Pressure and thermal cycling can also be achieved with a high degree of automatization built into the system. A list of services and specifications is provided below:
Testing Services:
ISO 14310, API 6A testing
Function test according to OGUK Guidelines
Hyperbaric testing
Gas testing
High temperature testing
Cyclic testing
Rock to rock testing
Test Areas and Equipment:
Up to 10,000 psi (690 Bar)
Up to 200°C
8 meters long
20-inch (508mm) internal diameter
Varying well angle (0 – 90°)
An update will be available from 1st March 2022.
Lead Investigator/Co-Investigator:
Professor Richard Neilson
National Decommissioning Centre
University of Aberdeen
Email: r.d.neilson@abdn.ac.uk,  Tel:+441224274407
Dr Sergi Arnau
National Decommissioning Centre
University of Aberdeen
Email: sergi.arnau@abdn.ac.uk
This project is part of an EU funded programme aimed at eco-innovative concepts for the end of the offshore wind energy farm lifecycle. An overall sustainable approach to this end-of-cycle is needed and this project will close that gap by devising and developing concepts that reduce decommissioning costs, reduce environmental impact and increase the knowledge and expertise in the North Sea Region.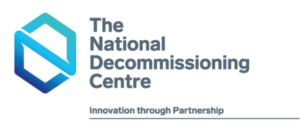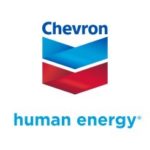 Investigation of the environmental implications of decommissioning and the longevity and fate of offshore structures left in place
The National Decommissioning Centre (NDC) and Chevron Corporation have recently signed an Anchor partnership agreement that funds a research programme to address some of the major questions around the environmental implications of decommissioning energy assets at a number of global locations and provide guidance for optimal decommissioning.
The projects focus on techniques for monitoring fish stocks around installations and pipelines as man-made marine habitats, the bioavailability of potential decommissioning-related substances, and modelling the longevity and eventual fate of offshore infrastructure left in situation.
To deliver this ambitious programme of research, the partnership funds a postdoctoral research fellow and three PhD studentships. The research fellow and students are part of the multidisciplinary team based here in Newburgh, working across engineering, environmental sciences and marine biology. The researchers also work closely with Chevron personnel in the UK and internationally.
Postdoctoral Project
Title:  The assessment of ecosystem dynamics in the vicinity of oil and gas structures
Postdoctoral Researcher:
Dr Alethea Madgett
National Decommissioning Centre
University of Aberdeen
Email:  alethea.madgett@abdn.ac.uk
Project: 
To decide on decommissioning strategies, it is crucial to allow for a science-based assessment of the positive and negative impacts of the removal of oil and gas structures. A main unresolved issue is the degree to which these types of structures enhance ecosystem function when compared with nearby natural reefs. Existing schemes are predominantly based on taxonomic measures of biodiversity. Relative abundance alone is not always a good predictor of the ecosystem‐level importance of a species, as even relatively rare species can strongly influence pathways of energy and material flows. Understanding species interactions, food web structure and ecological dynamics across communities provides powerful insights into the structure and function of entire ecosystems. Gathering quantitative feeding data for all members of an ecosystem is challenging, if not impossible for vast habitats with high species diversity. Food webs are commonly constructed from compiled observations or diet studies often limited in space or time, or by taxonomic resolution. This project will use a multifactorial approach to investigate the stability of the complex ecological networks associated with oil and gas structures in tropical systems, to determine their long-term habitat value. Further research will determine how contaminants move through these complex networks using ecosystem-specific functional data.
PhD Projects:
 Quantitative risk assessment of mercury in the aquatic environments: linking mobility, bioavailability and bioaccumulation
Longevity and fate of immersed marine infrastructure considering the effect of long-term microbiologically influenced degradation
 Acoustics to monitor fish on man-made marine structures
For further information about each of the following, please go to PhD Projects.
Post Decommissioning Monitoring
Shell is the our first major Project Partner.  This 2-year project focuses on post decommissioning monitoring of structures, which, by necessity, may have to be left in place.   The team are investigating the what needs monitored, why it needs monitored, and then when and how to monitor with a view to producing guidelines on long-term monitoring for both industry and the regulators.
Lead Investigator/co-investigators: 
Professor Wamberto Vasconcelos
School of Natural and Computing Science
University of Aberdeen
Email: w.w.vasconcelos@abdn.ac.uk, Tel:+441224272283
Professor Richard Neilson
National Decommissioning Centre
University of Aberdeen
Email: r.d.neilson@abdn.ac.uk, Tel:+441224274407
Katie Wilde
Research IT Manager
University of Aberdeen
Email: k.wilde@abdn.ac.uk,  Tel: +441224437044
Postdoctoral Researcher:
Dr Sam Cauvin
National Decommissioning Centre
University of Aberdeen
Email: samuel.cauvin2@abdn.ac.uk
Introduction:
Access to data for existing assets, seabed and subsurface surveys etc. is limited – with data owners reluctant to share what is generally seen as confidential / commercially sensitive information. This limited data access restricts the ability to develop a robust basin wide perspective and thus inhibits the potential to develop a basin level strategy which could significantly reduce costs and de-risk the deployment of decommissioning infrastructure. The Safe Haven proposal offers the potential to build on the existing data platform technology used to host, anonymise, merge and interpret medical information within the University of Aberdeen to develop an oil and gas data platform that through providing a demonstrably robust and secure environment encourage operators and supply chain to share information.
The benefit of the project will be in providing a platform which the supply chain (and operators) can access which will provide details of the portfolio of assets to be decommissioned and an estimate the of the CoP/decommissioning timescales. This will allow the supply chain to plan for both P&A campaigns and removal and disposal.
It will allow the supply chain to invest in technologies which might not be viable for a single job but which may provide savings if investment is spread over a number of individual jobs or for a campaign.
Visibility from an operator perspective may also provide opportunities for joint campaigns.
Background:
Grampian Data Safe Haven (DaSH) is a University of Aberdeen data management repository that provides a secure environment for the safe linkage, analysis, management and storage of datasets containing clinical and/or other data, which contain personal identifiers. It is designed to enable and create better opportunities for researchers to link data while retaining anonymity of the data, and influence policy and practice to improve healthcare and public health, nationally and internationally.
Project:
Using the existing DaSH infrastructure, the project aims to provide a "safe" i.e. secure repository for data relating to offshore assets which are due to be decommissioned, the approximate time scale to CoP and decommissioning and details of the assets. This will be open to the supply chain in a controlled manner to allow interrogation of the data base to allow forward planning and investment in new technology to improve decommissioning and reduce spend.