The NDC has invested in a 15KW industrial laser, the most powerful of any in academia in the UK, to develop an underwater cutting solution which could cut costs by 20% and save the oil and gas industry up to £90m.  It is being developed alongside global energy services company Claxton.
The University of Aberdeen has a proven track record in underwater laser applications and by partnering with industry aims to create a technology solution to be trialled on the UK Continental Shelf.
There are currently a number of rig-less Plugging & Abandonment technologies under development, including the use of thermite to melt and seal the tubulars & cap rock, the use of bismuth alloys which can permeate the rock and expand on cooling and the use of resins. To be accepted by the industry, however, these techniques need to be verified, qualified and shown to be at least as effective as traditional Portland cement plugs. This £2m project brings together the expertise and capability of the NDC, the University of Dundee, and industry partner Isol8 to create a unique, Scotland based, facility for industry to use in barrier qualification. This should lead to more cost-effective P&A technologies being developed and deployed.
This project is part of an EU funded programme aimed ad eco-innovative concepts for the end of the offshore wind energy farm lifecycle. An overall sustainable approach to this end-of-cycle is needed and this project will close that gap by devising and developing concepts that reduce decommissioning costs, reduce environmental impact and increase the knowledge and expertise in the North Sea Region.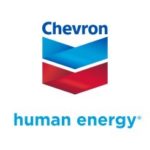 Investigation of the environmental implications of decommissioning and the longevity and fate of offshore structures left in place
The National Decommissioning Centre (NDC) and Chevron Corporation have recently signed an Anchor partnership agreement that funds a research programme to address some of the major questions around the environmental implications of decommissioning energy assets at a number of global locations and provide guidance for optimal decommissioning.
The projects focus on techniques for monitoring fish stocks around installations and pipelines as man-made marine habitats, the bioavailability of potential decommissioning-related substances, and modelling the longevity and eventual fate of offshore infrastructure left in situation.
To deliver this ambitious programme of research, the partnership funds a postdoctoral research fellow and three PhD studentships. The research fellow and students are part of the multidisciplinary team based here in Newburgh, working across engineering, environmental sciences and marine biology. The researchers also work closely with Chevron personnel in the UK and internationally.
For further information about each of the following, please go to PhD Projects.
 Quantitative risk assessment of mercury in the aquatic environments: linking mobility, bioavailability and bioaccumulation
 Longevity and fate of structures left in place
 Acoustics to monitor fish on man-made marine structures